TROM is a project that aims to showcase in detail the root cause of most of today's problems and proposes realistic solutions to solve those problems. But it is also about challenging people's values, explaining in simple language how the world works, and providing free and good quality educational materials/tools for everyone.


The TROM documentary is trying to present, in a simplistic way, the world in which we, human beings, live. We try to present the world that was discovered so far through the lenses of science: from the evolution of everything (including us) to the monetary system (the game we currently play), to a different kind of world that we could build for the benefit of us all, then back to Earth. We are trying to present alternative solutions to current problems and take into account the future, which promises to be more than interesting. An informative documentary, perhaps shocking and disturbing to many, depending on how you digest the information. The documentary is divided into chapters and sub-chapters due to the documentary's excessive length (14 hours) and all the parts are connected so we recommend that you see them in order.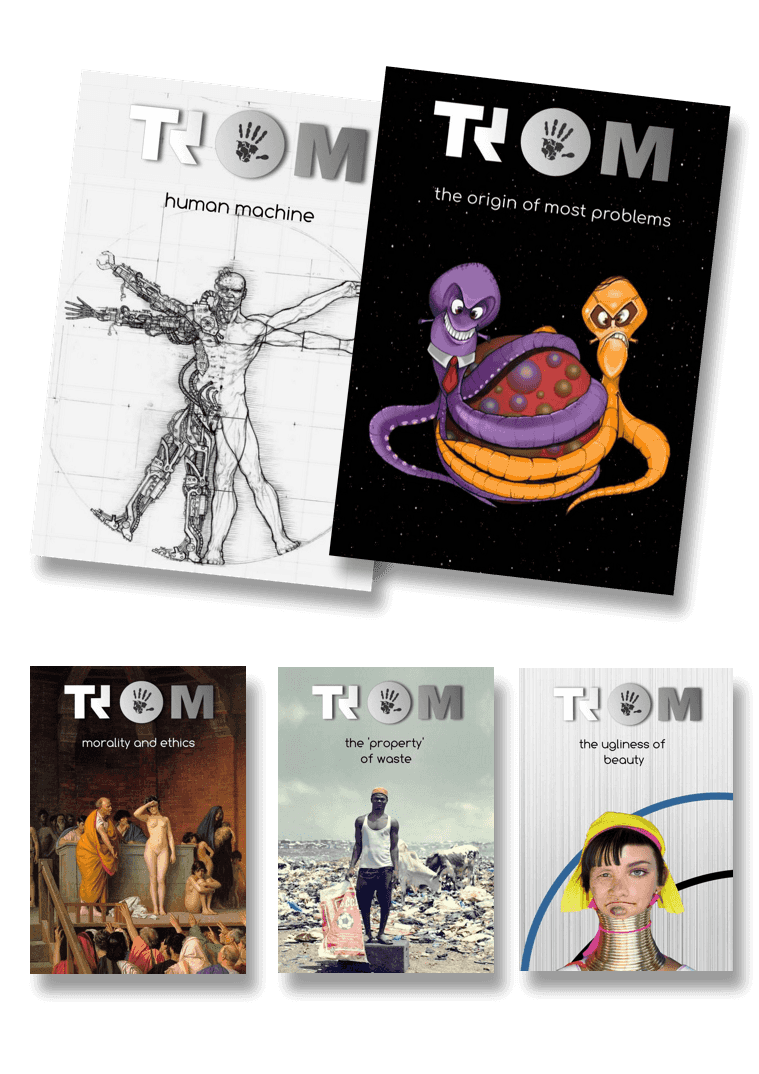 We have many books discussing many topics in great detail: from how we can automate the entire world to getting rid of boring and submissive jobs, to books on human behavior (genes and genders, the cultural concepts of beauty or morality and reason, and so forth); we have books on artificial intelligence, language, the misconceptions of evolution, books about planet Earth, cooperation, waste, corruption and prisons, technology, planned obsolescence, about how people can work without the need for money or any kind of trade, or what education could look like in a saner future. All of our books are compatible with all devices and available for download as PDF. On top of all that, all of our books are very well sourced and you can find plenty of links to read more about any of the 'claims' we present – plus, since our books are digital they are full of videos and audio files to make the subjects easier to comprehend. We also have transformed many of our books into videos and audiobooks.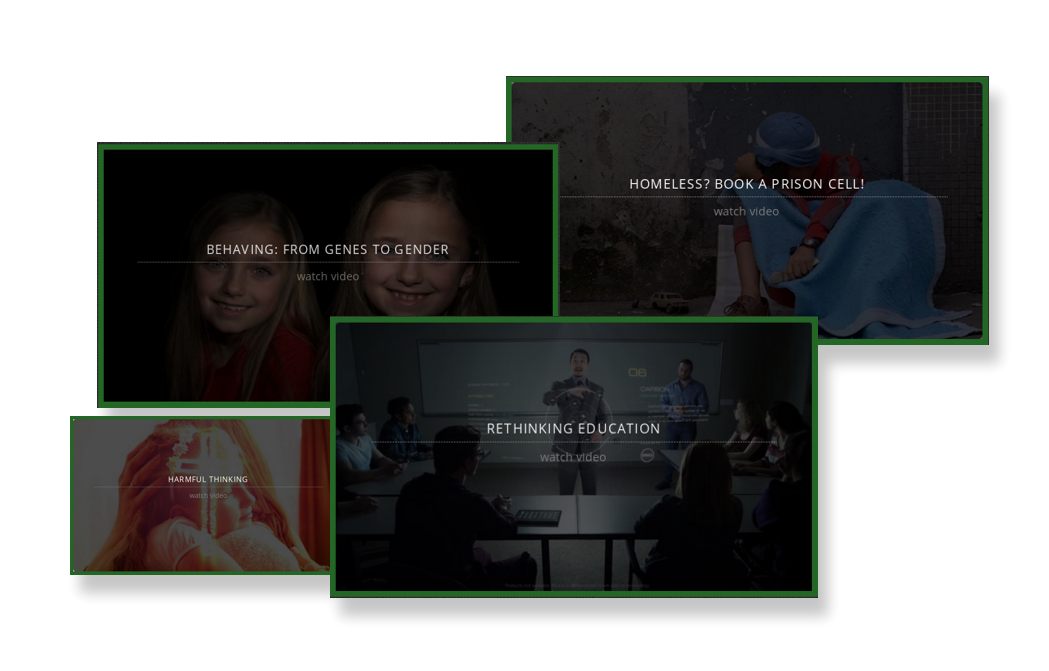 We are at times making new videos. Some are based on our books and they can be as long, or longer than full-length documentaries, some are original (poems) and short, and others are based on interesting minds like Jacque Fresco, Carl Sagan, George Carlin, Richard Feynman, and the like that we highlight through video editing, hopefully making some impactful videos out of all that. We are also trying to make a video podcast from time to time discussing interesting topics.

We create a lot of trade-free and educational tools: from curated news, videos, and photos that can provide you with a complete tool for keeping up to date with anything that "moves" worldwide in the scientific and technological fields, to documentaries and lectures to keep you sane and educated. We've also created/enabled trade-free alternative solutions to Facebook, Windows, Google Search, Google Docs, Dropbox, Wetransfer, and more. A digital trade cleanse that we hope more people would take advantage of.